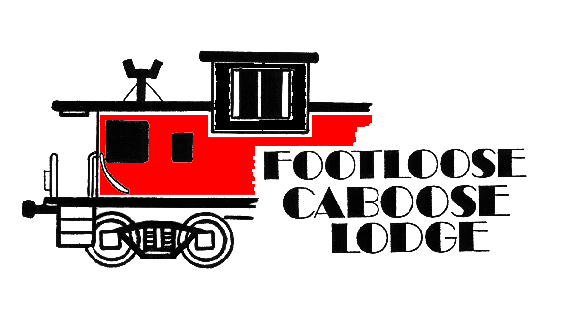 We are located 58 km (36 miles) SE of Edmonton, Alberta, Canada
Phone: 780-662-2372 / 1-888-308-6776
e-mail us:

Please call to cancel reservations
Hours of Operation
The winter season is upon us and Footloose Caboose is hibernating now until April 30th 2015. Our new season starts on Friday May 1st. Please don't hesitate to e-mail with any questions, requests or reservations for the new season.
However, we will celebrate the old and welcome the New Year with a 4 course white tablecloth dinner on December 31st. 2014
Please reserve by Dec. 1st. 2014
The Footloose Caboose is available for Christmas get-togethers and dinners !
WINTER SEASON: November 1st. 2014 to April 30th. 2015
OPEN: May 1st. 2015
Does your inquisitive mind crave for discoveries of unusual and interesting places and hunger for a delectable dining experience ?
The very first glimpse of our colourful little train yard makes for a wonderful appetizer !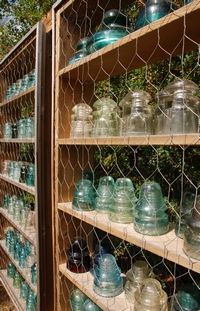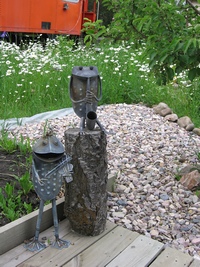 We invite you to:
* have a cheerful lunch on a sunny Sunday
* see our unique telegraph insulator collection
* relax for the night in a very stylish caboose
* wine and dine in style in our dining car
* discover the history of farm fencing with our barbed wire display
* roam around the countryside checking out the surrounding attractions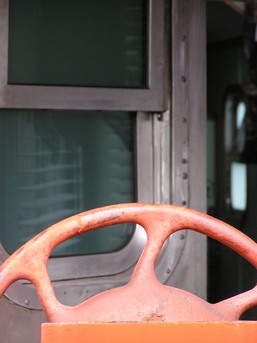 We've had
unique visitors!
Site optimized for Firefox 3.6+, min. 1024x768 resolution
Full-e-Connected Solutions Inc., Vancouver, BC (778) 320-4554